TOPICS
BANKSY
Why am I conducting this research?
For my main feature I will be writing about the anonymous free hand graffiti artist Banksy. When I started to complete my photography assignment I travelled up to Bristol and into the city centre where I saw some of Banksy art work and instantly found it so engaging to look at. Each aspect of Banksy street art has a message behind it , and I love that because each person will have a different interpretation. His work can be traced back as far as the 1990's and I think that the element of mystery around Bansky makes his art even more interesting. I mean, what inspires his work? What kind of upbringing has he had to help shape his opinions? Are there a small group of people who know who? Does he live under a different name?
Banksy is a British street artist from Bristol. Bristol is where some of his most famous collections are located. He has managed to keep his identity a secret for decades.  However over the years as he has grown in popularity he now has collections featured in London. He has also put on a large number of shows/exhibitions such as "Exit Through The GiftShop", "Bansky Versus Bristol, A permanent exhibition at London and Dismaland which was open in August in 2015 and almost instantly tickets sold out which was in the seaside resort of Western Super-Mare. In my opinion one of his best exhibition are Turf war and Existencilism.  One of his most recent project is a film, serve as a catalysts for his fame. However like with everything some people are critical of work of his work.
In the early 2000's he began producing his work using stencils and most of his work was using stencilling. His work incorporates a political message and him being a anti war establishment, most of his pieces show images of rats, children, apes, soldiers and police men.
Early career (1990–2001)
During this time Banksy started as a freehand graffiti artist until 1994.  He was as one of Bristol's DryBreadZ Crew (DBZ), with two other artists known as Kato and Tes. He was inspired by local artists and his work was part of the larger Bristol underground scene with  people such as Nick Walker, Inkie and 3D. During this time he met Bristol photographer Steve Lazarides, who began selling Banksy's work, later becoming his agent. By 2000 he had turned to the art of  stenciling after realizing how much less time it took to complete each piece of work. Banksy's first known mural was The Mild Mild West which he painted in 1997, where his aim was to cover advertising  of a former solicitors' office on Stokes Croft in Bristol.
First Know Art Work
The Mild Mild West
Banksy completed this is art work during a 3 day period in 1999 and supposedly in board day light. He drew this as a response to the illegal raves that took place in ware houses during the 1990's, this immediately grabbed the attention of the police. A trigger for this was the riots that took place at  Winterstoke Road, where riot police began to attack partygoers. Over the years it has become a piece of Bristol culture showing the more relaxed side as a party goer can still fight back against the government and commercialisation. However in 2009, the art work was Vandalized with the use of red by the anti-graffiti organisation called Appropriate Media paint but was quickly repaired.  The Bristol city council wanted to inclose the mural, but the local community wasn't happy with this decision as it would make the piece harder to see from the streets. A spokesman said that "I don't see how spraying red paint is making a positive change."  I completely agree, spraying red paint is in fact causing more animosity. 
EXIT THROUGH THE GIFT SHOP- DOCUMENTARY
The 2010 documentary "Exit Through The Gift Shop" Where Banksy is the main subject explores the relationship between commercial and street art" A fairly eccentric French shop keeper turned documentary maker attempts to locate and befriend Banksy, only to have the artist turn the camera back on it's owner.  This documentary includes footage of Banksy, Shepard Fairey.
What stands out to me is that in the documentary Banksy refuses to have his face shown on camera unless he is blacked out, he is shown as an mysterious black figure. This is because Banksy wants his art to be the main focus and once his identity is revealed it will take away a bit of the main purpose. However Banksy does convince Thierry to use the footage to make a movie. In Thierry doing so, Banksy comes to the realization that Thierry is a lousy film-maker, but he is an interesting character in an odd yet appealing way. So Banksy decides to use the footage and add  more additional material to make his own movie about Thierry's journey in this project. Since Thierry spent so much time involved in a variety of street art projects.
I found watching this Documentary fascinating to watch, you see the thrill that Thierry must have gotten while roaming the streets with different street artists. It is more in a documentary style rather than a movie but at the same time while watching it plays out like an  adventure movie with small elements of education about street artists. Despite this documentary   being directed by a street artist and it has clearly been put together from thousands of different tapes and clips
The reaction to his art, and how people see it in the film (frankly I never heard of the guy, unlike Banksy, though I'm assuming he's a big deal in elite art circles), is mixed really. A guy who just pours out hundreds of pieces of art and paintings right away instead of taking years for the craft?
The Exit Through the Gift Shop is amazingly well directed. It doesn't feel have a sense of being over hyped, it doesn't seem to lie or exaggerate the happenings and the fact that an interesting, motivated and special character gets to portrait everything from an outside view is engaging  to watch through out considering it is an hour long.
In some areas, graffiti is illegal meaning that Banksy art work continues to raise questions. There is a line between Vandalism and art work. So what's the difference? If Banksy does work in a public spot, it will become a collectable but if an unknown artist does the same thing and is prosecuted, what does this signify?
BANKSY'S WORK
To me Banksy art work provokes a number of different emotions to people all over the world. There is an underlying seriousness of his messages about capitalism, political messages, hidden messages in advertising and humanity.  One of his most famous pieces of work "The balloon girl" has a sense of innocence with hidden truths when you look at it long enough. There is clear problems within our society that Banksy paints a picture. There is an importance of Banksy's chosen canvas being in the street and in pop up places, he remains true to his main aims to get his message across. Being an artist with an specific agenda, sector and market. I think that fact that his work is in public places speaks more volumes rather than just posting art work online, it's more permeant and iconic because it will never fade. Banksy  anonymity  removes the status of being a celebrity and gives him more freedom to tell the raw truth without the consequences.
KISSING COOPERS- 2004
This is an iconic image of two males kissing in a full size piece of art. This piece was firstly spray painted in the Prince Albert pub in Brighton. Before Banksy attempted to do this controversial image he requested the permission of the pub owners. The owners were skeptically at first but it became a huge success with people coming to the pub just to take photos. In 2011 the the piece was replaced with a copy protected. The original was taken to the United States and sold at an auction. I think that this particular piece of art work can be interpreted in a number of different ways. In one sense I think that Banksy is showing our diverse society and that it is okay for anyone to gay, and placing figures of authority in position like this one it adds emphasis. Also after reading some comments online there is mixed opinion, some people think that he is mocking policemen for showing them in such as intimate way. Whereas others see it in a more positive light, giving police officers emotions and more substance.
HAMMER BOY -2013
This is an great example of street artists using what is around them to incorporate into their work. Here Banksy has done a simple but effective outline of a young boy with a mallet seeming to be ready to strike what is in front of him. The pre existing object makes it look like the boy is about to hit the red fire hydrant which shows a pipe going up. For me, this image reminds me of the type of games you would find at an arcade where you have to hit the mullet as hard as you can to win a prize. The piece "Hammer Boy" is located on Manhattans Upper West Side. The work was protected by Banksy himself and a local business owner. I think unlike other pieces that Banksy has done this is a lot less serious and I think it encourages other street artists to use the urban space around them to create something so engaging to look at.
UNWELCOME INTERVENTION-2005
The piece of art work shows two young boys playing with buckets and shovels, like they're trying to build sandcastles at the beach. From looking at the art work it looks like the boys are facing forward and looking back at the viewer. Above the boys Banksy has created an amazing illusion of a broken grey window with a beautiful view of what seems to be paradise, showing golden sands and palm trees. Unlike some of his other black and white pieces of work, Banksy stenciled this work onto the Israeli Palestinian West Bank Tower as well as other murals  that also includes children.However this one stands out the most to me. This piece has a political message to it  that if people stopped all the war and fighting things will get better.  By including children, it shows the effect that war has on the innocent. I think it represents the grass being greener on the other side and that there is always hope in the end.
Why Banksy's work is art and not Vandalism..
For my feature I will be expressing my views about graffiti being art and not vandalism and basing it around Banksy. Graffiti is a form of expression, and artists should be free to make their thoughts and beliefs public. Serving as a way to avoid violence, graffiti is an outlet for many to express their feelings. Making street art illegal limits the freedom of artists to create influential masterpieces.
Not all graffiti is vandalism-Is there a distinction between art and vandalism? This is the question that always seems to rise up when graffiti becomes a topic of conversation
Two Types of Graffiti;street art and vandalism.
Vandalism-Tagging, the practice of writing your name or handle in prominent or impressive positions, it's like when a  dog marking its territory; it's  contest. It is also an act of ownership. Genuine street art does not aim at ownership, but at capturing and sharing a concept. Street art adds to public discourse by putting something out into the world; it is the start of a conversation.
Street art- street art has a way of opening up spaces as public. Street art has a way of inviting participation, something that too few public spaces are even capable of.
Benefits of Art -Art is capable of anything in this world, it is cutting through the dross of everyday existence.It shows us who we really are, both good and bad, as a community. It's very public canvas of street art makes street art unique, powerful, and amazing.
When we value our public spaces as places where the we can share experiences.
Ads v graffiti
We are affronted by ads. At its best, advertising is an effective way of informing the public about products and services. However at it's worst, advertising is manipulative.At its worst, graffiti is mildly insulting and can be immature.But at its best, it can be the opening of a communal space: a commentary, a conversation, a concept captured in an image on a wall.
A study from the University of Warwick indicates that street art in London is generally now associated with improving economic conditions of urban neighbourhoods.
It's partly down to a "loop effect". Arty areas – such as Brixton – attract more cafes and restaurants that in turn attract the art-loving crowd to move in.
Areas outside London can also see graffiti affecting property prices – in both directions.
Prof Clay says it can polarise opinion: "To most people street art is either an indicator of an area that is vibrant or of one that is run-down and in need of better policing.
"It very much depends on individuals' broader opinions about acceptable behaviours in public space, but it seems clear to me that more and more people regard street art as a positive phenomenon.
Sam Fishwick, a graffiti artist from Liverpool, dismissed the idea of a street art gallery.
"It's not street art any more if it's hung up in a museum.
"It's raw, it's gritty, it's on the street, it's not meant to be there. When you go and see it in a gallery it loses its charm, it loses its character."
TOPIC
STREET ART IN LONDON
How is it relevant?
For my documentary I will be travelling to London to gather images of Banksy's murals and filming shots. I am hoping to gather some Vox Pops and ask the question "Do you think street art is still relevant" If yes/no why not? In recent decades, I have noticed people's opinions of street art has changed. It has gone from Vandalism to high art. I think this is because of the rise of artists such as Banks, JR, Stik and invader. Their work has grabbed public attention with their use of provocative works. Also in places like London where crime and anti social behavior is a problem, communities have encouraged young people to become more creative and put their time into different art projects.  London is one of the World's best places to see street art and artists come from far and wide in order to paint its walls. Local and international artists have decorated the streets of London with a staggering array of creative works, from miniature bronze statues to painted murals several storey's high. One of the most popular hot spots for street art is in The East Of London. East London is an ever-changing canvas for street art, filled with vibrant graffiti art, magnificent murals, painted shutters, cool stickers and many more varieties of urban art in London. I am researching into different locations that will be relevant for me to go to.
South Bank 
The South Bank has long been a hub for graffiti and one of the best places to get a feel for it is the skate park. Over recent years the amount of street art that has been added has been astonishing. The bank itself is one of London's most famous place for legal graffiti, most of the work is full of amazing detail, bright, colorful and appealing to look at.  In August of 2013 as part of "Urban Celebrating Street Culture" festival the South Bank center worked closely with  Global street art to showcase all sorts of different art work from local artists in the area giving them a platform to showcase their work. The South Bank center really seems to have a focus on street art these days and the art from the festival joins a recent addition under Hungerford Bridge from Stik and some substantial murals,
Leake Street, Waterloo
Leake street has a designated graffiti tunnel which is located in the old Vic tunnel right underneath Waterloo station. The main reason that this has been made such a popular location because of Banksy's can festival and being the scene of the record breaking "Fierce all females street art take over" However on an average day there is bound to be "Young writers" learning their trade and getting inspiration from the walls around them.  Furthermore established artists who are wanting a quick place to paint. The place about Leake is that the art doesn't last long, nothing is permanent. It turns over all the time and unlike other places there is no rules, you can express yourself however you see fit. This is not a place that artists get attached to their precious art work. Everyday there will be something new. This will be a great place for me to get some once in a lifetime photography shots as the next day something could be painted over it.
Camden 
I visited Camden in 2016 and found it a truly unique place with an amazing atmosphere and full of  diversity.  It is bursting  with culture. Among all this is  the urbanity is intriguing street art that portrays various themes including celebrities, fashion, political issues with culture. Camden is constantly changing but the street art hasn't because it has been protected by agencies such  "The Real Art Of Street Art" so it has become a landmark to visit. The main areas to see street art is canal and the railway arches that over looked it. Camden has dedicated art sheds which attracted artists from all over the world.
Camden Road
Appearing on walls, shop doorways or even on the side of residential buildings, artistic depictions of musical legend Amy Whitehouse are scattered all around her hometown. Each image offers a unique memorial to the late singer, complete with different colors, textures and styles. Mysterious artist Bambi created this sweet portrait entitled Amy.
Castlehaven Road
The dynamic array of pastel colours used gives the character a definition that really stands out from afar. The realistic look of the lady makes it seem as though she is casting a watchful eye over the neighborhood.
Brick Lane
Brick Lane is the focal point of street art in the UK. Some people will even go as far as to see it's where the whole scene started in this country at least. From the Whitechapel in the South to places like Bethnal Green and Shoreditch in the north, the lane has played host to many communities over the years, showcasing some amazing murals. There are hubs The Old Truman Brewery, Pedley Street, Cheshire Street, Scalter Street and the  Nomadic Community Gardens there are so many great spots that I could visit as there is a range of high quality selection of street art.White Church Lane has attracted many artists of late ably assisted by the diligent work of Global Street Art who work with local wall and shutter owners who give permission for their property to be painted  At the time of writing the street featured work from Alice Pasquini, Hunto, Anthony Lister, Malarky and Dan Kitchener among others.
Fashion Street
Fashion Street is filled with amazing imagery, from a Batman animation and a curious poster of Arnold Schwarzenegger to a bright purple animation of a feminine face and more. The huge picture of a man embracing a child created by drip paint is situated on the side of Joe's Kid Café. This is a truly beautiful mural with a lot of detail. To me there is a sense of reassurance that the Father is giving the child. The colored colored background closing in on them could represent conflict they want to escape as the Father looks in pain and the child looks anxious.
CREATING CONTACTS? – INSPIRING CITY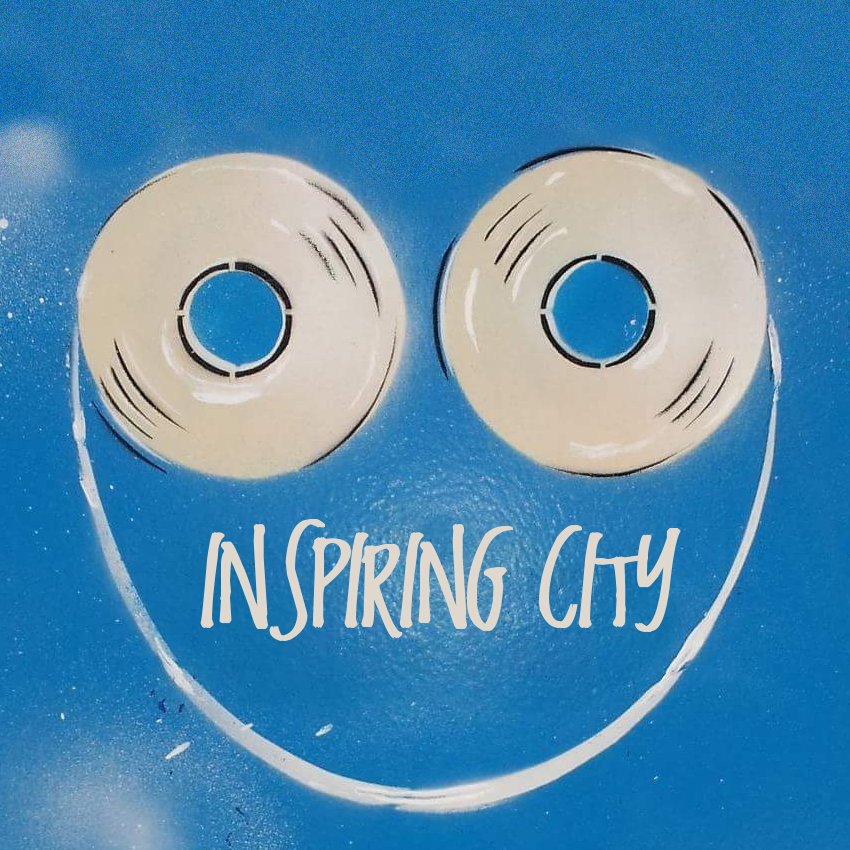 A lot of the information that I have come across is from the Inspiring city blog's on WordPress. Inspiring city is a street art who feature some of the most popular murals, graffiti art and street artists from London  and all over the world. Their blog is extremely detailed and well presented. Inspiring city was awarded the top ten best art blogs as well being voted in the Vuelio top ten blogs .The Vuelio Blog Awards took place on Friday 24 November to celebrate the ground-breaking influencer community in the UK. With hundreds of bloggers in attendance, alongside PR pros and brand marketers.
I knew that Inspiring city would be the perfect people to get in touch with for my documentary. Stuart who runs the blog, moved to London in 2012 became captivated with city of London because everyday there is something different. Partially what captured his imagination was street art, artists turning walls, buildings into an outdoor canvas. Over the years he began to feature shows, interviews and exhibitions with artist who captured the Urban art scene. The main focus would be up and coming artists who needed a more public platform to get their own work out there.
Stuart also covers a range of historical topics that interest him such as "London Walking Tours and "London History" I contacted Inspiring city Via email and got in contact with Stuart, who runs the blog to try and set up an face to face interview. I want to get balanced range of opinions so I don't run the risk of being biased because I have my own personal opinions on my subject. I also want to get the opinion of someone who's in the "industry" If I can't manage to interview a street artist, I feel like Inspiring city will be the next best thing because of the amount of experience Stuart has with covering different topics related to street art.
TOPIC 
STREET ART IN BRISTOL
How is this research relevant?
As well as travelling up to London for my documentary, I am planning to go to Bristol for my feature on Banksy and why in my opinion his work is art and not Vandalism, there is a difference between street art and gang tagging. I want to try and break the negative stereotype of street art using Banksy as a prime example of someone who has made a career out of it in, however in a unique way by hiding his identity.  Going to Bristol will be relevant for my FMP as Banksy is from Bristol and a lot of  his most famous murals are there. As well as some of art being at permanent exhibitions "Banksy Verus Bristol" at the Mshed which was open in the Summer of 2009. In the main entrance everything had been transformed into a large sculpture hall as well a burnt Ice- Cream van that pumped out a  strange sound track of corrupt tunes. Before long, people queued around the block to get into the exhibition, some as long as seven hours just to be part of this unique phenomenon. Over 100 works by the artist – most of which had not been shown before – were displayed.
When walking through the streets of Bristol, it is hard not to find unique and cutting edge pieces of graffiti that are decorating the city walls. From the narrow alleys, down different side streets, through underground passages across buildings and boldly displayed on bridges. For my photography assignment I went to Bristol, partially focusing on the city centre and the graffiti art jumped out at me that including dry/wry humour that displays elements of pop culture. Banksy has inspired a new generation of Bristol street artist to emerge and create innovative art. There is a lot more to see rather than just Banksy's work.  There are a number of walking tours that tend to be fairly popular with tourists and photographers.
The City Centre 
Right, in the city centre the area around Nelson street there are some amazing large murals from some of the best known street artists. Some of them include Conor Harrington,  Stilk, Aryz, Pixel, Pancho and Nick Walker will all be spotted in such a small are. Some of the work was created as part of the "See No Evil" which was a festival which was hosted in 2012. Near to that area are other pieces, heading up to the college green there is Banksy's famous 'Hanging man. A little bit further down is the on the quayside is a piece called the "Grim Reaper" on the Thekla boat.
St. Werburgh's
To the North East of the city close to St. Werburgh's, the art has a more urban feel to it. Instead of having big murals it is largely graffiti based but there are a couple murals.The Eaton Way flyover for example as it crosses the M32 has numerous underpasses all of which are covered. Also there is an area around St. Werburgh's farm, where there is a mixture of art with the farm pub good place to visit painted head to toe as it is in farmyard related art and then having pieces from the likes of Rowdy and SPzero76 in the garden.
Stokes Croft
This street is known as Stokes Croft and leads directly into the city centre from the North.  This area is quite a student area, full of young people and has a mixture of murals and graffiti. Banksy's famous "Mild Mild West" piece is here on the side of Hamilton House. That's probably it's most well known piece which in itself sits just across from Cosmo Sarson's breakdancing Jesus and just round the corner from impressive works from Phlegm and Stinkfish. Supposedly the road itself isn't very long, but there are plenty of side streets. The Bearpit right at the end is a roundabout underpass system with a lot of graffiti which has become a bit of a makeshift skateboard hangout.
North Street, Bedminster
The popular Upfest, taken from the Upfest gallery which is located on North Street in Bedminster to the south of the city.  Over recent years the festival has become huge a sought after gig for many artists. North Street itself has become a canvas and the result is a whole bunch of quality art works. From the Steam Crane pub at it's southern end to the Tobacco Factory at it's northern. Some of the works from the previous Upfest can be seen along the street. In 2016 the festival made the choice to become more child friendly and teamed up with the people behind the Mr Men and Little Miss cartoons. It resulted in local favourite artist Cheo creating a Mr. Graff character and a whole bunch of other artists recreating old favourites on the street.
TOPIC 
STREET ARTISTS/ PHOTOGRAPHERS
Why is this research relevant?
This piece of secondary research will hopefully give me some inspiration when taking photos for my feature. I think that every artist has their own unique style and way of capturing something. Although I will edit some of my images on photoshop I want to be happy with the original. This research will help me to gain knowledge on what is popular to take images of and what isn't and it will give me an idea of what type of techniques seem to be the best to use. For examples the different photography compositions, like the best view point to take my images at.
Martha Cooper- the Photographer Who Documented the 80's NYC Graffiti Scene
Martha Cooper grew up surrounded by cameras, her father and uncle were camera store owners. From an early age she accompanied her father on outings with the Baltimore Camera Club. She took her first photographs at age 3. In the decades since, Cooper's work has been exhibited in museums and galleries worldwide including Museum of the City of New York; Museum of Contemporary Art, Los Angeles; Pera Museum, Istanbul; Hellerau European Center for the Arts, Dresden; Urbannation, Berlin; Trafo Galerie, Prague; Pallazo Incontro, Rome; Stolen Space Gallery, London and Fullersta Gard, Stockholm. Her work was featured in the exhibition Bridges of Graffiti at the 2015 Venice Biennale. She first became best known for her iconic photos in the 70's and early 1980's of the New York graffiti scen. Her photos of sprawling subway graffiti pieces were published in subway art in 1984.
With so many years of experience it is no surprise that she is still shooting on the streets today and teaching with aspiring photographers. One of Martha's most recent project including a project in the Baltimore's Sowebo neighbourhood and We B* Girlz written by Martha in 2005. I found Martha's work inspiring for my own project as her work shows initiative, it's creative and different and I think that her work shows a piece of history at that time, you can begin to ask questions. Martha Cooper has been capturing street art's growing presence and importance all over the world.
Keegan Gibbs – the Photographer Who Prioritizes the Artists
Keegan Gibbs is one of the best-known street art photographers. Gibbs prioritizes the artists over the artwork, which means that rather than just taking the photo of the street art, he places the artist in the center of the attention.Keegan Gibbs was born in a family of artists. He will follow some of the best street artists around Los Angeles and climbs with them onto buildings, rooftops and billboards. Most of the subjects of his photography is nearly almost the one holding the spray-can. I think the reason that he does this is to make the viewer feel more present and more emphatic towards the street artist. An interesting fact is that he used to be scared of heights, however, the fear and adrenaline of getting caught, quickly replaced
Keegan believes that his photography should tell a story and his graffiti photography, essentially, tells the story of a sprayer. That is why he started accompanying his photographs with essays and stories of nights out with the artists.hat is why he started accompanying his photographs with essays and stories of nights out with the artist.
Alex Fakso – the Photographer who put Europe and it's Graffiti Artists on the Map
Alex Fakso is an Italian photographer who began his career in the early 1990s as a skateboard photographer.Which then led him to record the entire process of graffiti writers in action, in both train and subway depots. Street art is rarely the subject of his work, however I still think that his work is influential because it came before the digital age. He is a  graffiti writer. The photographer makes shots of the street artist preparing to paint the graffiti, jumping a fence and running away, and in that way, tries to capture the emotions and challenging situations graffiti writers have to go trough during their creative process.
Because of the era it was quite challenge and he was one of the few who did that. Fakso collaborated with other well known street artists at the time. He also had an exhibition with Martha Cooper. Fakso's work is documented in his two published books Heavy Metal and Fast Or Die.
JR – the Man Who Uses Art to Turn the World Inside Out
JR is a French urban art photographer and a street artist and like Banksy identity is unconfirmed. Hetakes pictures of people, pastes them on the walls and then takes a photo of it to publicly share his work. He claims that he exhibits in the largest art gallery in the world – in the streets. JR has a number of different projects such asI nside Out, Women are Heroes, Face2Face, 28 Milimetres which all include elements of both photography and street art. What is interesting about Jr is that most of his work is illegal, yet he managed to win the TED Prize for his work, which aims to help change the world.
He created the biggest illegal exhibition for the Face2Face project and placed monumental portraits of Israeli and Palestinian men and women face to face to show that they are fundamentally alike. For his project The Women are Heroes  he presented the faces of women who had a painful past and are longing for a better future, which is truly inspiration, his main focus is the art and not so much himself. JR stated "I was interested in women because I realised in the projects I'd done before – most of the time in the kind of places I was going to – it was men on the street, but it's actually the women who are the ones holding the community together.""It's about breaking down barriers," JR says. "With humour, there is life." Some of his projects are in the poorest part of the world make him such a remarkable figure.
JR covered rooftops in Kibera, Kenya, with blown-up photographs of the women who lived there. It was part of Women Are Heroes, the third phase of his 28 Millimètres project. Photograph: JR
Nick Walker- the Bristol Street Artist
Nick Walker who was born in 1969 is a graffiti artist originating from Bristol, England. He creates beautiful freehand work with the help of stencils. He worked in the field of advertising and also as an illustrator and tried his hands on film set designing as well. In the year 1991 Nick began to combine stencils with my freehand work which allowed him to juxtapose almost photographic imagery with the inexperiness which evolved from conventional graffiti styles. He claims that "Stencils introduce an impact element to my work. The appeal of stencils is that they allow me to take an image from anywhere – dissect any part of life – and recreate it on any surface. I try to add an element of humor or irony to some paintings to add a little light relief to the walls. Painting is a form of escapism for me"
Some of Nick's recent work has been displayed in exhibitions like "Two Floors", Soho (London), a solo exhibition sponsored by Absolute Vodka, at Goodge Place, London, "The Underclass", a solo exhibition. His work had been selected by the V&A for producing his designs in a postcard format for sale in the museum shop. Some of his works like Moona Lisa, THE CANS and BORN2BOMB are partly hand-sprayed and partly hand-printed, which all individually unique.
TOPIC 
 DOCUMENTARY
Why is this research relevant?
Because there are a number of different ways to present a documentary, I need to find the best one for me. I want my documentary to be informative but interesting and at the end of the day I have a question which needs answering. Looking at the different modes of documentary will help me decide the best angle to go down, the good thing about doing a short documentary is that there is no right or wrong way to display it, I have full control of my medium as long as it fits the chosen channel it would be shown on.
Documentary mode is a conceptual scheme developed by American documentary theorist Bill Nichols that seeks to distinguish particular traits and conventions of various documentary film styles. Nichols identifies six different documentary 'modes' in his schema: poetic, expository, observational, participatory, reflexive, and performative.
Bill Nichols 
Bill Nichols, was born in 1942 is an American film critic and theoretician best known for establishing the 6 modes of documentary and work as founder of the contemporary study of documentary film. His 1991 book, Representing Reality: Issues and Concepts in Documentary, applied modern film theory to the study of documentary film for the first time. This has been followed by a number of different books by others and by additional books and essays by Nichols. The first volume of his two-volume anthology Movies and Methods (1976, 1985) helped to establish film studies as an academic discipline. Nichols does lectures in different countries, served on film festival juries,consults regularly on a variety of filmmaking projects, and has published over 100 articles. His most notable work is Introduction to documentary (2010) Engaging Cinema (2010) and The Cinema's Alchemist: The Films of Peter Forgacs (2011). Nichols has offered  fresh views of historical assumptions but his main contribution has been to offer a conceptual framework for the study and production of documentary film.
6 MODES OF DOCUMENTARY
What are the modes?
The modes are the different ways of determining the common concepts and themes in various documentary styles. This was first devised by Bill Nichols, who is an American documentary theorist. There are 6 common modes which are participatory, performative, poetic, observation, expository and reflexive. The modes are not mutually exclusive and they often end up over lapping. Nichols points out "the characteristics of a given function as a dominant in a given film…but they do not dictate every aspect of it's organisation"
Poetic Mode 
The poetic mode is considered to be a 'subject interpretation of the subject' which basically means that when a documentary is done is this way it is normally biased. This mode dictates that a certain tone or mood is depicted throughout the documentary, which will as a result influence the viewers understanding and intake of information. This mood is purposely done through leaving an impact of information such as important events and a proper description of a character, which creates a biased viewpoint. This is something that I am not interested in doing for my documentary, I think that all the facts should be presented and then the view can make up their on mind to which side they stand on.
Example- An example of this happening is 'Ross Kemp On Gangs" Which is meant to be a factual documentation on gang culture but it does not show an everyday occurrence and has been constructed for view entertainment and to show the severity of what a considered the stereotype on gangs.
Expository Mode
The expository mode is where the documenter speaks directly to the view, through the use of tools such as a voice over or subtitles to create a powerful argument and point of view.  Also images are more used to emphasise that the point being mentioned by the documenter and not to create their own their own point of view and adds relevant evidence. Through this use of pictures and direct address to the viewer, the audience are strongly directed to view a picture of video in a certain way.  This will be used in historical documentaries to deliver a objective account of actual events.
Example- An example of this mode being used is in "America's Most Wanted" The show uses a direct voice over, aimed at it's viewers which documents the actions of the footage shown. The narraters voice, John Walsh's is deep and is equated to "The Voice of God"
Observational Mode 
This mode is emphasising the documentary filmmakers engagement in observing the subjects daily life and circumstances with an unobtrusive camera. This is meant to be a more unbiased method through the use of simple observation of events and happening around the documenter without direct interference. It obtains facts, creates a more intimate connection for the viewer, they can watch real life events unfold which creates an emotional response.
Example- An example of this is Fredrick Wiseman's documentary "High School' which is like being a fly on the wall in a Northeast High School. This mode is entirely factual and revealed facts about the school that not everyone wanted to be public.
Participatory Mode 
The participatory mode believes that documenter has to a certain level of influence on the footage and facts. This is to allow a certain level of clear evidence on the documenters presence on the events. As a result of this mode, the documentary will become entirely biased as they will create artificial events to create a strong one sided argument.
Example- An example of this is "The Man With The Camera" (1929) where nothing but the lives of Soviet citizens, from the eyes of the cameraman and editor are filmed to show Soviet life. There is no story and the film is silent.
Reflexive Mode 
This mode used specific footage and information that will lead the viewers to reach a certain outcome and therefore make the decision for them.The mode uses constructed scenarios to emphasis the point of the documentary. This can highlight extreme cases of events that are considered by the unaware viewer. This extreme use of one point makes the documentary vert successful.
Example- An example of this is the 1933 documentary "Land Without Bread" it simply shows the bad points of society, which highlights only a one sided argument. It was edited mainly by one person, there is only one opinion being shown to the viewer.
Performative Mode 
The performative mode, engages the viewer in a story but can expose them to factual points during this process. This type of documentary focuses on the experiences of the filmmaker themselves, it's personal for them. This mode is best suited to tell the stories of film makers from a specific social group.
Example- An example of this mode is Alan Resnais's "Night and Fog" which is a survivors account of the Holocaust, with biased opinion over what took place. The subject makes it an extremely emotional film to watch.
Analysis of Beyond The Wall
As part of my research I watched documentaries that related to my FMP about street artists and opinions on street art in cities. I watched "Beyond The Wall" (December 2016) which is a series of films about the world of graffiti. Some of them go on for over half an hour, however this particular one that I watched is a 10 minute one which is in the style of performative mode and expository mode, it features an interview with a man called Billy who is also the documenter. Billy is an owner of a notorious graffiti shop in London as a result of the 2011 London riots. Billy is trying to peruade the audience that young people doing graffiti  is not a form of Vandalism "they have a plan, they have a theme… and they come here and execute that on the wall.. and unless your init, you won't understand. Billy then goes on to explain that 3 years ago he wouldn't have payed any attention to the graffiti in the streets . I would say that this documentary is fairly biased, only looking at the positive side of graffiti in the streets of London.  Another main person the documentary focuses on is Stak, an up and coming artist looking to make it big in the Graffiti game. Stak shares the same view as Billy telling the viewers that these people are artists with normal jobs such as builders and estate agents. Billy and Stak are the narraters and the documentary  flips back and forth between them while showcasing differer graffiti with upbeat music. The makers of this documentary, Elliot Russell & Louis Glenn stated that their reason for doing it was "we wanted to delve into the world of Graffiti and try and learn more about the subject, why people do it, what they get out of it, and how it has progressed through the years. We belive this short insight into these artist's world gives some indication of why they do it and why they're driven to continue painting each week."
My documentary will be in the expository mode. Where I will speak directly to the viewer with the use of voice over and titles. I think that this will be the best way to present my documentary because the main focus will be the street art/ graffiti and not me.
TOPIC 
Is street art still relevant? 
Why am conducting this research?
For my documentary I have set out a clear question "Is street art still relevant today" I think that it is worth looking into because will the rise of social media, wouldn't it simply be easier for artists just to post their work online to a big platform where they can gain attention and people can easily reach out to them? What is the appeal of going out and 'spraying' on walls anymore? However the internet has it's positives as pictures of art on walls can go viral,"The ready availability of examples of street art from across the globe informs the practice of artists and the views of their audiences." So does the internet and old school street art now go hand in hand?
Before the internet took over our lives, street art served as a free platform for artists to publicly communicate their ideas and ideals, but now this can be achieved with Tumblr. Street art may or may not be as underground, rebellious, or "relevant" as it once was, that's very true. However I personally think that it is still relevant today and is an important way for people to be able to express themselves. The street provides a kind of canvas that will never be replicated by the internet. Street art is at its most effective when is occurs in unexpected places it harder to get the same effect when you 'stumble' across something on the internet.
It's part of human nature that we want to enjoy something for ourselves, because it feels more like a personal connection. When we read a good book we feel like the writer is having a conversation with us – street art worked like this. You would come across it accidentally, and feel that you had discovered it, rather than going specifically to a gallery to look at it with dozens of strangers.
CONDUCTING PRIMARY RESEARCH INTO MY TOPICS
Street art is hard to avoid, even if you want to. It's an age when you can awake in the morning to find your house value increased overnight with the emergence of a Banksy on your wall – or even something a bit like a Banksy on your wall.
As well as having my own personal views on street art, I wanted to gather public opinion. So I conducted a short survey with 10 questions. The point of doing this survey was to find out if people thought that street art is a form of vandalism, would people rather see art in the streets or in a gallery and lastly to find out if people thought that street art it's self was still relevant with the rise in social media. Below are some of my results:
Analysis of my results 
Next time if I was to carry out a survey like this, I would want to get more male respondents as the majority are female. Also to have more people over the age of 40, as I think that they may of had stronger /negative views on graffiti. I was surprised to have that there was a percentage of people who had not heard of the work of Banksy. Now I know when I write my feature about him that I need to assume that some of my readers have never heard of him and do a small introduction, explaining who he is. Most of my respondents had street art in their local area and thought that it does improve the quality of an area, either by it looking better or giving people in a local coummity something to do and have pride in. One of the respondents said that "Adds culture to the area and other stated "It is an integral part of the city culture not to be confused with vandalism" The word that was repeated was culture, culture is the characteristics and knowledge of a particular group of people,encompassing language, religion, cuisine, social habits, music and arts. So graffiti would fit under the subject of art, which is deemed to be a constructive thing within society.  Although going to look at art in an gallery can be fun, I think once a piece of art from the streets is in a gallery it looses some of it's edge,and the majority of my respondents would rather see it in the streets, I think the follow up question should have been why. In regards to social media which has it's negatives such as a false sense of connection, being less productive and increased rates of anxiety, depression and poor sleep. However relating it to my topic is there more positives? Most of my respondents thought that even with social media being at the tip of our fingertips, that street art is still relevant because artists can post their work and gain a huge following and even start making money off their pieces and that social media has made it more relevant.
RESEARCH INTO MY MEDIUMS 
Magazine- Dazed
"Dazed is the most influential independent fashion and culture title in the world"
What magazine would my work appear in?
The magazine I have chosen to research is Dazed (Formally known as Dazed and Confused). I think that my work would appear in a magazine like this because it includes things such as fearless fashion, music, art, film, politics and ideas.  My subject is art based which Dazed has a pages dedicated to in some of their editions. I am writing about Banksy who is controversial, and sparks up a debate on whether his work is vandalism or art, Dazed is quite out there and I think that this is something that they would feature in their "art and photography" section or maybe even "arts and culture"
DAZED MAGAZINE RESEARCH
Dazed (formerly Dazed & Confused) is a bi-monthly British style magazine founded in 1991. It covers music, fashion, film, art, and literature. Dazed is published by Dazed Media, an independent media group known for producing stories across its print, digital and video brands. I stumbled across an article in Dazed, which made me think that it would be fitting for my work to appear in. The article was about  the New York graffiti artist, Martha Cooper and about her work in the 70's capturing pictures of gangs, and also included an interview. Dazed features a lot of articles about artists and exciting new pieces of art and photography. The magazine also fits with my target audience, which is young people who have an interest in art,photography and politics. Dazed has built a reputation for publishing stories that use creativity to empower young people, setting trends in motion and redefining the status quo. Over the years Dazed has championed humanitarian causes, from AIDS in South Africa, giving blood, the refugee crisis, breast cancer awareness, Islamophobia, LGBTQIA rights and women's rights to climate change. Dazed has changed the way society views people and beauty standards by featuring disabled cover models.
BACKGROUND
Dazed was founded in 1991 and was began by Hack and Rankin Waddell while they were still studying at college. The magazine began as simply began as black and white folded posters. However it wasn't long before the magazine became full colour and the pair promoted it in London nightclubs to try and attract a bigger audience, it had a message to get across to young people.The first issue is probably one of its most recognisable and was published in June 2001, featuring Alicia Keys on the cover. Dazed launched a new website which featured as part of the magazine 'dazed digital'. Delivering upocoming fashions, film and music news online which was to keep up with the new up and coming digital age. The magazine it self covers many topics such as fashion, music, art, culture and also photography. There is a more artistic approach to fashion and features articles on high end designers and not from the high street. The article involves more information about the designer rather than the clothing. Dazed primarily focuses on consumerism throughout. There is a variety of music genres reflected in the magazine from hip-hop, to house and techno. Dazed talks about new and interesting art, film and technology. It talks about technology  in an artistic and cultural way because it has become engrained into our society particularly with young people. The main audience age range is between 17-30. The theory by Marc Prensky is that anyone born between the late 1980's and 90's  has a digital narrative, so they grew up with technology and it has become ingrained in their brain.
SYMBOLISM  AND THE TECHNICAL CODES..
The front covers of Dazed are nearly always engaging, it grabs the reader in before they have even read a single word. Most of the front covers where men appear they are wearing dark clothing and things like chokers and leather. This could represent the "edge' that Dazed wants to represent. Also it could be seen to represent punk culture, which is known to be rebellious  and standing out from the crown. The colour of the title also varies a lot, for example the word "Dazed' could be in black to reflect the dark side or a controversial topic being discussed and helps the reader by giving them clues to this months theme. Woman are shown not to be representing the normal beauty standards of today they do not always wear tones of makeup and some of the models will have short hair, they are shown in a more masculine frame. I think in some respects that Dazed is trying  to show women in a more realistic way. Also they want to break the gender stereotype  men can be feminine, they don't need to live up to societies  standards.
 CULTRURAL COMPETENCE 
Just because Dazed is British magazine, Dazed wants to appeal to more than just the British youth of today. Well known people such as Grimes, MIA, Chance the rapper and current modern day stars have all featured on the cover to appeal to a younger audience.  For example in 2011, Dazed did an article about Snoop Dog and if you didn't already know who he was, you would have been completely confused reading the article. There was no introduction into who he was and they informally referred to him as "Snoop" There are also international versions of the magazine such as Dazed Korean, which will like the British version feature well known stars in their country. The events advertised in Korean Dazed would be different to the ones in British Dazed.
THE FRONT COVER
The front cover of Dazed and Confused is not crowded and they even keep their website neat and tidy, with a white background and borders to seperate text. They use a straight font and the titles are usually in white. By using this mehtod of minimalism mean the images are the boldest thing on the page and are a focal point. The people pictured on the front are made to appeal to the British youth. They want to a younger audience, so most of the articles advertised on the front will be topics that will intreated a younger generation. There are currently 241 issues.
ONLINE PRESENCE
Dazed launched a new website which featured as part of the magazine 'dazed digital'. Delivering upocoming fashions, film and music news online. Dazed has become available  across multiple online platforms. You can purchase a digital subscription which is £5.68 a month or an annual subscription which is  £17.06 then you have the copy directly on your phone. Readers can also get a hard copy by purchasing it online and having it delivered directly to them. Also there is a Dazed app where you can read some articles for free, search the current issue, switch between single and double page view and tap any page links to websites, email addresses numbers or maps. The print and online versions of the magazine are quite separate in that the magazine makes no reference to online content. It uses  social media and social networks to encourage engagement from readers: submissions, more competitions. For example Dazed will ask readers for feedback, or use polls as a way of involving the readers in decisions for the brand. This way they can connect with their audience in a better way and make them feel more involved.
Twitter- 826,587 Followers, has a brand logo which is recognisable and links to Dazed Digital.
Youtube-38,782 Subscribers with a recognisable brand logo and with next issue and also previous issue.
FaceBook-636,459 likes and links to Instagram and email and readers can find information about subscriptions.
Main Competer- Vice, who covers music, fashion, politics, culture and sexual perversity. It's intellectual non-journalism.
Price:£4.50
Editorial Profile:
National new-style title identifying new youth attitudes through its distinct visual and editorial identity. Q&A interviews profile the individuals shaping future cultural direction in fashion, music, film and art
Retail Sales Value:
£4.50 x 99,000 readers = £445,500.00 per issue
Advertising income
13 single pages of advertising x £6,902 = £89,726.00
13 Double Page Spreads of advertising x £11,727 = £152,451.00
Total Advertising Income
£89,726 + £152,451 = £242,177.00
Frequency:
6 issues per year / Feb, Apr, Jun, Aug, Oct, Dec
DAZED AUDIENCE PROFILE 
-Hipster Types
-Age range 17-30
-Gender: Mainly female about 1/3 male. Majority of advertising is aimed at females but much of the work is not gender specific.
-Likely to have attended college or art college rather than sixth form. Likely to have A-levels or BTEC equivalent.
-Will study art based subject or have a keen interest in art.
-Consider themselves fashionable, maybe even trend setters.
Demographic- London: Shoreditch; Brixton; New Cross.
Hobbies:Visting galleries, hanging with friends who share similar interests.
-In B-C2 class bracket.
RESEARCH MY MEDIUMS- DOCUMENTARY 

Vice Media LLC is a North American digital media and broadcasting   company. Originating from the Montreal -based Vicemagazine  co-founded by Suroosh Alvi, Shane Smith, and Gavin McInnes  (who left the company in 2008), Vice expanded primarily into youth and young adult–focused digital media including online content verticals  and related web series, the news division Vice news  a film production studio, and a record label among other properties. In 2015 Vice Media was called "[arguably] a poster child for new-media success—especially when it comes to attracting a valuable millennial audience."
In February 2016, Vice Media launched a cable television network in Canada and the United States known as Viceland —a millennial -targeted network which draws upon the resources of the lifestyle-oriented verticals of Vice. The Viceland TV channel currently operates in many international territories, with plans to expand to a total of 44 by the end of 2017.Vice Media broadcasts two news programs on HBO. Vice News Tonight, which premiered October 10, 2016, showcases a nightly roundup of global news, technology, the environment, economics, and pop culture while eschewing traditional news anchors.HBO also broadcasts the Emmy -winning weekly documentary series Vice, which premiered on the network in April 2013. Vice features segments on global issues hosted by Shane Smith, co-founder Suroosh Alvi, and a rotating cast of correspondents.
I think that Vice would be a perfect platform for my documentary to appear on, it fits with my target audience. They also post a range of documentaries from politics, opinion and entertainment. Some of these documentaries are short, so it would fit perfectly with mine. They have a section dedicated to art based documentaries.
 MEDIA FORMATS
i-D is the leading source of inspiration for the coolest fashion culture. It's the highest performing
fashion publisher in video and has consistent photography and editorial to
support it.
Its Fashion & Style network covers a wide range of beauty, fashion, lifestyle news, and
trends. From women's issues to celebrity gossip, the network connects brands with bright
young women on the sites they trust.
MOBILE
VICE mobile platforms are established as the core of
the VICE Digital offering. The VICE audience is
increasingly mobile-centric, with 350% year-on-year
growth since 2012.
With 60% of users consuming VICE content on a mobile
or tablet device, this valuable audience can be reached
through granular segmentation using the suite of
innovative custom ad products.
VIDEO
VICE offers a premium cross-platform solution for
video distribution, including branded content and
preroll.
Commercial video can be targeted effectively to
associate with premium VICE content on YouTube,
across VICE O&O sites, and the VICE Digital Network
App
The VICE iOS and Android apps represent some of the
most highly-engaged VICE audience members, with
50% more page views per session than mobile web, and
a rapidly growing audience that has expanded 3x over
the last six months.
This valuable core audience can be reached via in-app
placements that can support rich media and daily
TARGET AUDIENCE
Gender:
36% male
64% female
Education:
44% are college grads
30% attended college
23% are high school grads
3% attended high school but did not finish
Household income
39%= $100K+
16%=$75K-$99,99
11%=$60K-$74,999
RESEARCH MY MEDIUMS- DOCUMENTARY 
SKY ARTS
Where would my documentary be suitable to appear on?
The channel I have chosen to research into is Sky Arts. I think that this would be a suitable place for my documentary to appear on, even if it was shown before a main documentary as mine is going to be short. Sky Arts shows a number of independent of cutting edge art documentaries,cult films and live rock performances. Because my documentary is art based, all about art in the streets and it's relevance the people who tune in to watch Sky Arts will be interested in this type of documentary as the channel talks about artists and topics relating to it.
SKY ARTS RESEARCH
Sky Arts (originally launched as Artsworld) is an art-oriented television channel offering 24 hours a day of programmes dedicated to highbrow arts, including theatrical performances, movies, documentaries and music (such as opera performances and classical and jazz sessions) It was first launched in 1 January 2000 and is owned by Sky plc.
BACKGROUND
From 2000 to 2007 it was owned and managed by a public partnership (Artsworld Channels) including Sir Jeremy Isaacs. However, the channel suffered severe financial difficulty. In July 2002, it even staged its own farewell party, only to find emergency funding that very evening. In 2003, with a skeleton staff, it was facing closure. In June 2005, Sky had full control of Sky Arts and to help it bring the ratings back up 60 hours of classic music along with seven full-length operas were broadcast each month to help bring in potential new subscribers. John Cassy, the channel manager of Artsworld, said: "It is great news for the arts that a dedicated cultural channel will be available to millions of households.
CONTENT 
On 1 March 2007, Artsworld became Sky Arts and Artsworld HD became Sky Arts HD. New series were introduced for example in June 2007, Sky Arts introduced a series called Friday Night Hijack. Artists were invited to schedule a night of television that reflects their tastes, interests and passions. Guests included punk DJ Don Letts, Don McCullin, Saffron Burrows, Malcolm McLaren, Phill Jupitus, Germaine Greer, George Melly and Reggie. Other things included a documentary entitled Rock it to Rio, a concert performance by Damon Albarn's new band The Good, the Bad & the Queen as well as documentaries and films on Salvador Dalí. Queen concerts and documentaries also air frequently on Sky Arts 1. A painting competition series Portrait Artist of the Year presented launched in 2013 which was presented by Frank Skinner and Joan Bakewell. The series is judged by art experts Tai-Shan Schierenberg, Kathleen Soriano and Kate Bryan.  In 2015 Sky Arts completely changed as they  Sky Arts 2 closed and merged its content with Sky Arts 1 to form one channel. This resulted in the channel is getting a 10 per cent programming budget increase, so it promised  bigger, better coverage of music, culture and the arts – ranging from classical to contemporary, heavy metal to highbrow.
CHANNELS
Sky Arts 2
Sky Arts +1 began broadcasting on 18 August 2008, filling the Performance Channel's until the full launch of Sky Arts 2 on 20 October 2008. This channel focused on high brow programme and featured classical music, opera, dance, fine arts programming and reruns of Tales of the Unexpected.
From 30 March to 14 April 2013, Sky Arts 2 was temporarily rebranded as Sky Arts Rieu in honour of André Rieu, broadcasting back-to-back concerts by the violinist.
On 9 June 2015, at 06:00 am. Sky Arts 2 closed after showing its final classical music programme followed by promos for the new merged channel.
Sky Arts HD
Artsworld HD was one of the launch channels on Sky HD in 2006. It was a high-definition version of the channel. From following on  the launch of Sky Arts 2, Sky Arts HD showed a mix of programmes in high definition from both channels – generally Sky Arts 1 all day on Mondays, Thursdays and Sundays and Sky Arts 2 until 7 pm on Tuesdays,Wednesdays, Fridays and Saturdays, switching to Sky Arts 1 from 7 pm onwards. As of June 2009, both Sky Arts 1 and 2 HD broadcast full-time between 6 am and 2 am. From 1 March 2010, all Sky Arts channels are broadcasting 24 hours a day. Sky Arts HD was split into two channels. Sky Arts 1 HD then broadcast from 7 pm to 2 am daily, and Sky Arts 2 HD from 8 am to 7 pm. The standard definition channels continued to broadcast a full schedule from 8 am to 2 am. Sky Arts 1 HD also broadcast a further hour of HD-only programming called 'Aquariavision'.
LINEUP 
Monday-Live performances and urban myths
Weekends- Festivals and Concerts
Wednesday- Documentaries
Tuesday- Factual entertainment
Thursday- Drama and Comedy
Friday- Showcase foreign drama series.
Sky Arts
19th March-25th March 2018
Average daily reach-382
Weekly reach-0.64%,2,071
Average weekly viewing- 0:02
Share- 0.14 %
SKY ARTS AUDIENCE PROFILE
(Source: BARB monthly average from October – December 2017)
6 million average monthly reach
Male- 55.5%
Female- 44.5%
Interests: The arts  watching documentaries. Like classical music and going to the opera.
Age range- Fairly varied, as there are programs that appeal to both older and younger people, at an estimate 18-45.
The audience for Sky Arts are those who appreciate all aspects of art. They will tend to have creative jobs or being studying an art based subject at college or university.
Sky Arts audience will have a good amount of disposable income to spend on things like going to the theatre or going on holiday for the "cultural experience" rather than just to relax.
They will have high aspirations in life to do well and they will be motivated and will see themselves as trend setters.
 RESEARCH INTO MY MEDIUMS
Radio 1 Research
What is my target audience?
Without an audience there would be no media. Radio 1 has content such as showbiz, entertainment and news. The radio station also has a heavy presence on social media with millions of followers, throughout the different shows the presenters will interact with the audience on platforms such as Facebook and Twitter. It is important that once a radio station has a target audience it builds a loyal fan base of listeners.  BBC have several stations that play a range of different music, it caters for everyone of all ages and interests. From the Radio 1 website I found out that radio 1 want to attract young people between the ages of 15-29, they play a broad range of popular music and up and coming artists for example they do a weekly live lounge. I think when younger people listen to the radio it isn't for the talking it is for the music, this is why radio 1 do a weekly chart show with back to back music, it's aim is to be trendy.
Audience profile
Gender: Good range of both male and female listeners. However the main majority is female.
Demographics: Mid teens to late twenties.
ABC: C2/E
Education: In full time education/ University students.
Occupation: Types of jobs such as work in retail, tutoring, student based jobs.
The type of person who listens to Radio 1 is a aspirer, they care highly about what others think about them and looks are very important so the aspirer will put effort into the way they look everyday.The other type of Radio 1 listener is the mainstreamer, that value family and having security. The mainstreamer will have an everyday routine that they will stick to. They will tend to follow the trends and keep up with what is going on when it comes to social media.
Likes: Hanging out with friends, music and drawing.
Brands the like: Nike, Adidas, H&M and Zara
Food: Nandos, Wagamama and Mcdonalds
Ethnicity: 90% of the listener's are white
RESEARCH INTO MY TARGET AUDIENCE
Why is this research relevant?
To get a good understanding of what content to put into my magazine feature and documentary. I need to have a clear idea of the type of people I am trying to appeal to and also try and see if I can appeal to more than just one group of people. The mediums I have previously researched will help me create my own audience profile. The toughest part of this process is that I must avoid making assumptions. I need to try and create a detailed target audience profile, as the more I know about them the more things I can include to make them want to read my feature or watch my documentary.
Demographic criteria
Age
Location
Gender
Income level
Education level
Marital or family status
Occupation
Ethnic background
Psychographic criteria
Interests
Hobbies
Values
Attitudes
Behaviors
Lifestyle preferences
WHAT IS A TARGET AUDIENCE?
A target is the particular group at which a product is aimed at (e.g film and music) is aimed. Sometimes it can de defined in specific ways, for example when there are a particular audience for certain media products (e.g listeners of Jazz music, viewers of Nature documentaries). Another example is when the audience fit into a pre existing group such as gender and ethnicity.
THE NEED FOR A TARGET AUDIENCE
Audience is a huge part of the media industry, both of my mediums relate to the media and it is a huge part of production. Media need to have a target audience or no one will watch/read the content that is put out there if there is nothing they can enjoy or relate to.  Then it would be a waste of production and equipment costs. My target audience will carry specific desires and will have an idea of what they want to gain when  for example watching my documentary. If I know what their specific wants/desires are it makes it a lot easier for me when brain storming content. An example, if my target audience for my documentary is between the ages of 17-30, it would be suitable for me to use modern/ chart music as backing as it is something that they listen to on a regular bases.
EXAMPLE
I looked at this article because it talks about the target audience I am trying to aim my mediums at, young people. This article talks about the importance of a having a young adults as your target audience, and where to start your research and how about before you do anything to have a target audience in mind. Young adults are deemed to be the most easy  group to influence, I partly agree with this statement because as a young adult myself and having the internet at the touch of my finger tips, it's hard not to get heavily influenced by certain ads or the latest trends. Also the article backs ups it's statement about young adults being easy to influence, with politics. So for example during the election campaign labour leader Jeremy Corbyn  decided to focus his campaign on young people by the use of social media, which was constantly updated. This gave some young people an interest in politics. As a result of this early reports suggesting that as many as 72% of young people voted in this general election.Although Labour did not win a majority in parliament, a poll created by Lord Ashcroft (which surveyed over 14,000 people) found that a majority of young people – aged 18 to 24 – voted for Labour. The article then talks about more commercial, for example getting young people to buy the newest iPhone. Using a young person in the advertisement allows the audience of young people to see how they could use this Apple product and helps them to imagine how it could fit into their lives. I think that I can use the information into pratice when creating my own audience profile, as although the examples are different both organisations did the same thing when appealing to young people. These included relating to their audience this can be done numerous ways, such as by keeping up with current trends on social media.
DEFINING FACTORS 
Age- A younger audience's consumption/enjoyment of something will differ greatly compared to an older audience. An younger audience tends to be more interested in technology and social media. Whereas an older audience may be more interested in the a specific topic and current affairs.
Gender- There are certain gender stereotypes that are completely inaccurate. But an example of how gender comes into target audience is saying "females may be more likely to watch nature documentaries than males"
Ethnicity-  Certain individuals from different ethnic groups and countries will have a different out look on life. They are exposed to different types of music and TV shows.
HOW WILL A AUDIENCES REACT? 
There are a number of different factors when defining  how an audience will react;
Engagement- How well the audiences engages with something.
Expectations- What the audiences expects from the product or service.
Forknowlege- What the audience already knows about the content.
Identification- How the audience connects and feel about the product. May be effected by cultural beliefs and lifestyle.
Research- Viewing trends and customer polls.
MOOD BOARD 
Visual representation of my target audience in a mood board. To help me picture the types of people I am trying to relate to.
A brain storm of ideas?
The point of producing a mind map like this one is so I can visually outline the information I have in a clear and concise way. I can clearly see what my target audience is, there isn't tones of information but there is enough to give me a good starting point. It also helps be to generate new ideas each time I put a word or statement down a new idea springs to mind that relates to what i've put down.
MY AUDIENCE PROFILE
Age:17-30
Location: London, New Cross and Brixton.
Gender: Mainly female, although my work will not be gender specific.
Demographics: B, middle management, teachers or graphic designers- C2, Skilled manual workers (blue collared people)
Psychographics: These people are aspires, they care about their appearance and some will tend to be materialistic. They are also succeeders as they have high goals for their future as well as confidence, good work ethic and are highly motivated. This means that they tend to be in high management and professionals. Although family is very important to them.
Education: Full time university and college students, and will be studying art based subjects in fashion or graphic design.
Interests and Hobbies: Visting galleries such as the Tate modern and Saachii gallery, Victoria and Albert Museum. Will also enjoy going to festivals and concerts such as Reading and Leeds.
Films And TV: Will tend to watch indie, independent films. TV will include things such as true crime and artistic documentaries.
Lifestyle: Will nearly be always on the go, a creative thinker that is always coming up with ideas. Regularly posts on Instagram.
Values and beliefs: Very accepting of everyone, tries not to be judgmental. Believes strongly in gender equality and animal rights.
RESEARCH INTO LEGAL AND ETHICAL ISSUES RELATED TO MY IDEA
Why is this research important?
I need to fully understand the legal side of my idea before I decided to publish. Within the media industry copyright is a major problem, so I need to be aware of what content i can use and how I go about giving credit. In my feature I will be using my own images. However I may use quotes from other articles related to Banksy, so I will need to credit and state where they have come from. For my documentary, all my images and footage gathered will be my own, but if i decided to add backing music I need to know what I would do.
WHAT IS LEGAL ISSUES?
Legal=legislation
Legal issue or issue of law is a legal question which is the foundation of a case. It sometimes requires a court's decision. It can also refer to a point on which the evidence is undisputed, the outcome of which depends on the court's interpretation of the law. In the media industry there are many limitations and restrictions. Legal issues/considerations are when people or a company have to consider potential laws within their industry and whether or not they are intact breaking the law. With an ethical consideration a conviction is not always the case, whereas with an legal issue a company can be taken to court and suffer the consequences. Journalists must avoid making defamatory statements. which could lead to libel cases.For example, say a journalist is present at a council planning committee meeting. In that meeting, a claim is made that Councillor Fred Smith was involved in approving a dodgy planning application. The journalist can report exactly what was said, but they are legally obliged to give Councillor Smith the chance to comment or deny the accusation, if he wants to. A privilege gives journalists the right to report whatever is said, even if it's defamatory. For example in a courtroom, journalists have absolute privilege to report whatever is said by anyone there, whether they are witnesses, defendants, a judge or a member of the public.
WHAT IS ETHICAL ISSUES?
Ethical=Moral
Although it is not always defined by law, ethical considerations are there as a guide to people and companies to make sure they treat everyone fairly, give everyone the same rights and to make sure that they conduct themselves in the right manner. It is all about the morals of something. At the heart of ethics is a concern about something or someone other than ourselves and our own desires and self-interest.
Examples of an ethical issue in the media; Invasions of privacy
In December 2016, the Daily Mail Australia compared a Myrtle Beach, South Carolina woman, who appeared to have only one eye, to a zombie. The Mail posted side-by-side photos of the woman's mugshot with pictures from the AMC television series The Walking Dead. The Mail zeroed in on one woman a world away from its reporter, just to mock her appearance for clicks and a joke. The Mail never responded to our queries for an explanation for its cruel report.
Cartoon Standards
In September of 2016 the town of Amatrice, Italy, which was struck by a major earthquake in August that killed nearly 300 people, filed a criminal defamation lawsuit against Charlie Hebdo for its cartoon depicting Italian earthquake victims as Italian dishes like lasagna and penne ssauce tomate.
Ethics covers the following dilemmas:
how to live a good life
our rights and responsibilities
the language of right and wrong
moral decisions – what is good and bad?
However working within the media industry journalists follow codes of conduct which set out good, ethical practice. Some of them include double-checking of sources,respecting people's privacy, particularly in times of grief, illness or shock,protecting the vulnerable,and given the people they have written/ spoke about the right to reply at any time. Journalists are required to put out information if it is of public interest, for example preventing the public from being misled by an action or statement of an individual or organisation and protecting public health and safety.
Using secret footage-
In documentaries and new stories recording is done only when absolutely necessary – if there is no other way to get the story – and only if it is in the public interest. Methods used are covert. This can be used in a positive way to show the wrong doing of an individual or a group of people.
PRINT MEDIA
In some countries like North Korea and China as well as countries that military control, there isnt much freedom of speech and everything that is published in magazines and newspapers is checked by the government first. Many of these types of countries will use a thing called propaganda, propaganda is information that is not objective and is used primarily to influence an audience and as a result have a further agenda. The UK has never had any legal laws which restricts the press to ensure that is it truly "free". But there are still things that people within the media have to consider. Which are the declaration of human rights "Everyone has the right to freedom of opinion and expression.." The media does not have any special legal or value and the laws are there to regulate.  The press are not allowed to ruin peoples reputation, record or take any photos in court and publish secret information.
CASE STUDY-HILLSBOROUGH DISASTER
Regarded as one of the worse sporting disasters which involved 96 Liverpool and Nottingham forest fans being crushed to death during the 1988-89 semi cup final at Hillsborough stadium. There were several failings which cause the tragic incident, like the layout and over crowding. A report in 2012 accused the media of portraying certain aspects of the disaster inaccurately and showing the Liverpool fans in a bad light. The Suns article on the disaster violated codes from the PCC which make sure the print media are considerable and proper in their practise. The violated the first code: accuracy as the Sun stated that the fans were drunk and aggressive to police officers, this was never proven and the facts given were distorted.
The were also invasive, they were judgemental to the families that had lost loved ones, their enquiries into people affected by the disaster were in no way sympathetic and lacked discretion. What was ethically wrong was the way Liverpool fans were shown. The Sun played on the word hooliganism  when not all the facts could be proven.  Although The Sun didn't break any laws, but due to the unproven nature of the statements, they could be convicted under libel law because they publicly humiliated Liverpool fans.
FILM AND DOCUMENTARY
When making a film, the filmmaker  must respect copyright of other artists when you want to use their music, video, film, artwork, photographs, etc. They MUST have their permission and/or pay to copy their work. If they want their work to be seen television ou will have to PROVE to those broadcasters you own all the rights to every piece of content in your movie. That means they  will need documentation for every single item in their movie – music, photos, film clips, graphics… everything. If it was not originally created by the person themselves then you will need to have a document showing that they  have permission to use it and copy it.
Copyright Issues and Clearances:
Must have clearances for all of the following:
Clearances needed:
Script
Music
Locations
Contributors
Products
Company Logos
Release Forms & Contracts:
Legal Forms & Contracts for Documentary Filmmakers
Talent Release Form – ie Personal Release Form, use this for interviews.
Materials Release Form – Use this form whenever you are including photographs, paintings, sculpture, other artwork, documents or artifacts in your film.
Location Release Form – Use this for permission to shoot on private property.
AMBIENT MUSIC
If I was filming in a restaurant or store and music is playing on the overhead speakers, and I wanted to include it in my film I would need to to get permission.  Same goes if I was in  a car and the radio is turned on while I was filming.
CASE STUDY- FRITZ THE CAT
During most of the filming of Fritz The Cat, unethically portrays black people or the black characters in a negative light. Some of this includes showing them as gang members, as cows and female drug dealers. Although some justify this because the story was told in the 60's, where there was a lacy of equality, this does not back up the fact that the film is just down right racist and it could have been prosecuted under the Race Relegations act of 1976 because it clearly discriminates against black people in comparison to the "white" characters. Because the film was released in 1972, no legal action could be taken.
NUJ
The National Union of Journalists (NUJ) is a trade union for journalists in the United Kingdom and the Republic of Ireland. It was founded in 1907 and has 38,000 members.
The NUJ's code of conduct has set out the main principles of UK and Irish journalism since 1936. The code is part of the rules of our union.
All journalists joining the NUJ have to sign up and agree they will strive to adhere to its professional principles.
Some of the codes of conducts include,does nothing to intrude into anybody's private life, grief or distress unless justified by overriding consideration of the public interest,does not by way of statement, voice or appearance endorse by advertisement any commercial product or service save for the promotion of her/his own work or of the medium by which she/he is employed,strives to ensure that information disseminated is honestly conveyed, accurate and fair and protects the identity of sources who supply information in confidence and material gathered in the course of her/his work.
Companies which are part of the NUJ Guardian and Observer, ITN,ITV, Daily Record and Sunday Mail and Daily and Sunday Telegraph.
IPSO
The Independent Press Standards Organisation (IPSO) was established on Monday 8 September 2014. It is the largest independent regulator of the newspaper and magazine industry in the UK. They are there to support members of the public in seeking redress where they believe that the Editors' Code of Practice has been breached.
The Editors' Code deals with issues such as accuracy, invasion of privacy, intrusion into grief or shock and harassment. IPSO is able to consider concerns about editorial content in newspapers and magazines, and about the conduct of journalists.
IPSO regulates over 1500 print and 1100 online titles, including most of the UK's national newspapers. It was set up as a result of the Leveson Inquiry. The News International phone-hacking scandal is a controversy involving the now gone News of the World and other British newspapers published by News International. Employees of the newspaper were accused of engaging in phone hacking, police bribery, and exercising improper influence in the pursuit of stories. The PCC received  criticism for its lack of action in the News International phone hacking scandal and it was to be replaced with a new system. The of IPSO'S majority of the members are independent which means they have no connections with the newspaper and magazine industry.
COPYRIGHT 
What is copyright?
Copyright is the main type of someones property, it's what someone creates themselves and can fall under the Copyright designs act of 1988.
The main works currently protected by copyright in the UK include:
Original literary works (such as novels, poems, tables, lists, and computer programmes)
Original dramatic works
Original musical works (i.e. the musical notes themselves)
Original artistic works
Sound recordings
Films
Broadcasts
Typographical arrangements (i.e. the layout or actual appearance) of published editions
COPYRIGHT CASE STUDY
Photographer Art Rogers shot a photograph of a couple holding a line of puppies in a row and sold it for use in greeting cards and similar products. Internationally, renowned artist Jeff Koons in the process of creating an exhibit on the banality of everyday items, ran across Rodgers' photograph and used it to create a set of statues based on the image.
Koons sold several of these structures, making a significant profit. Upon discovering the copy, Rodgers sued Koons for copyright. Koons responded by claiming fair use by parody.
The outcome of this is that the artist and the AP press came to a private settlement in January 2011, part of which included a split in the profits for the work.Though there wasn't a court case and an actual verdict, this case created a lot of discourse around the value of work in these copyright battles. The  problem was the fact that Fairey took the image without permission and without credit for it's originator.
RESEARCH INTO THE COSTS AND BUDGETS OF MY PROJECT
Why is this research important?
I will need to plan out what equipment I need and how much it will cost me this will help me to budget myself. Also the cost of travelling to both London and Bristol. To cut down the cost of travel I will only be going to each location once. It gives me added pressure to get all my shoots and footage in a short amount of time, however this will benefit me to get on with it.
Camera Hire
Canon Video Camera
Source of information from vid4hire.co.uk
Dates- 14th May until 18th May
Quantity 1
Product Code: Canon 5D MK IV
Cost= £160
Deposit £1000
Final Cut Pro X
"Redesigned from the ground up, Final Cut Pro combines revolutionary video editing with powerful media organization and incredible performance to let you create at the speed of thought."
Closed Captions
• Import caption files into a Final Cut Pro project to automatically create time-synced, connected captions in the timeline
• See captions directly in the Viewer
• Use the Inspector to adjust text, color, onscreen location, and timing
• Create captions in multiple languages and formats in the same timeline
• Use the new Captions tab in the Timeline Index to search text, select captions, and quickly switch between different versions of your captions
• Attach captions to audio or video clips in the timeline
• Extract embedded captions from video to view and edit the captions directly in Final Cut Pro
• Send your project to Compressor in a single step, making it easy to create a compliant iTunes Store package with audio and video files, captions, and subtitles
Enhanced export
• The new Roles tab in the share pane displays title, video, and audio roles in a single, consolidated interface
• Quickly view and choose roles to be included in exported video files
• Roles settings and enabled/disabled states from the timeline are carried through to the share pane
• Embed closed captions in a video file or export a separate captions sidecar file in CEA-608 and iTT formats
Introduced in Version 10.4
360 VR editing
• Import and edit 360° equirectangular video in a wide range of formats and frame sizes
Price: £299.99
Seller Apple Distribution International
Size 3 GB
Advanced color grading
• Powerful new color wheels improve upon traditional wheels with integrated sliders to adjust hue, saturation, and brightness
• Color curves enable ultra-fine adjustments using multiple control points to change color and contrast
• Hue/saturation curves let you select a specific hue or brightness level
Magazine printing prices
For my magazine spread I will require several A4 copies and ideally want my it printed on glossy paper for a nicer feel and I think it will become more aesthetically pleasing.
I want it to be high quality of printing and for my photography.
Source of information from askprint.co.uk
(Prices correct of January 2018)
This gives me a clear idea of the costs of the sizes and outside and inside cover costs as inner printed mono.
 Magazine Income
=Average print run of 4,000 copies per issue, the cost of getting the magazine from the drawing board to your doorstep works out to roughly £8.50 per copy.
Magazine Costs
InDesign- Includes Photoshop 
All Apps — Special Offer
The entire collection of 20+ creative desktop and mobile apps including Photoshop CC, Illustrator CC, and Adobe XD CC
Includes 100GB of cloud storage, your own portfolio website, premium fonts, and social media tools
Subtotal= £13.53/Mo
Vat 20%=£2.71/Mo
Total=£16.24/Mo
RESEARCH INTO THE TECHNICAL REQUIREMENTS OF MY PROJECT
For my project I will need a range of resources such as a video camera, a camera to take my photos on, the use of Photoshop so I can check the quality of my images before printing them out for my magazine. I will also use InDesign and look at a number of different layouts and choose the one that would best fit with Dazed magazine, it needs to be something that fits with their codes and conventions which I have understood through researching and looking at examples of their double page spreads and front cover.
As an example, this magazine contents will follow a similar colour scheme to the front cover all the way thought. All will have a page number somewhere down the bottom, with the same colour. For my DPS, I will have the conventionally white background as I think this will make my images stand out better as they play a huge part in convincing my audience that my article is a positive one through the use of photography.
INDESIGN LAYOUTS
Although I am not fully confident with using InDesign I experimented with a few different layouts that I could use for my feature and also looked at the fonts as well as the places that I could place my images without making my page look messy.
Basic three grid layout, with a small headline and one of Banksy's most famous murals so that instantly it is recognisable to the reader.
Added some dummy text to give me an idea of roughly how long I need to make my feature. I will need to change the size of my text too.
Four grid layout. I used a font called minion pro as it makes the text clear and easy to read and isn't fancy which would fit with the text font of Dazed magazine.  I also tried to play around with the rectangle icon and ended up adding a purple background to my heading. Although the colour doesn't particularly match I wanted to experiment. In addition I have added a relevant image at the top of the page, because I think it looks visually better.
For the 3rd layout I decided to use a simple 2 grid layout, 2 columns and placed my image in the middle. The font I used for my heading was Britannic bold which is part of the sans serif family. This font has thick lines and makes it perfect as a heading as it stands out.
I attempted to add a drop cap with a slight tint. I personally think that this layout makes everything look crowed on the page. Also the heading and dummy texts fonts don't match. I like the tinted drop cap as it makes the design look more stylish.Drop caps are an effective way of grabbing readers attention because they add personality and visual strength to the page  The size of the column gutter was 6mm as I am just experimenting.  I made the bottom and the top of my margins 12.7 mm as well as the outside and inside.
What makes a good magazine layout for my feature?
Grids- help the consistency of the  design and general aesthetic that I am going for.
A4 Magazine
Two columns
Creative layout, everything is nicely spaced. Spilt into different sections.
Building a consistent look across all the pages
Use white space
headline, for example, should almost always be more visually important than body text content.
Filling the gaps
This will involve things like the photography and the typography of the page.
Matching the typography to the heading, subheading and main body of text is essential to making everything look right. Serif and Non-Serif fonts can compliment each-other quite well, its often a misunderstanding that these two can not gel but I have found that in the end you can find some that work together.
One of the most effective ways to provide a sense of balance is to choose a single focal point for my layout. A good example of this is the use of a large image as the biggest single element on a page.
A strong visual can provide a powerful way to lead the reader into my page, and also supplies a useful structural element around which to arrange the remaining content in my layout.
PHOTOSHOP
I will be using Photoshop to test the quality of my images to make sure they suitable to print without them looking blurry. Also I will experiment using Photoshop when it comes to editing my image's, adding filters and making them neater.
Images are the first thing a reader normally sees –  Unless you have no images, in which case the text is obviously first.
Images are worth a thousand words – One image can define the mood, content, audience, and tone of the website, page, or blog post before they read one word.
Images provide easier navigation- Most people normally notice an images first.
Experimenting with filters
EVALUATE AND INTERPRET YOUR RESEARCH 
I have finally completed a wide range of research into my topics, mediums, target audience, legal and ethical issues, the technical requirements and the costs. This research has helped me massively, I've learned about street artist and photographers, who's work has inspired me to take photos like that of my own.  Another thing is that I  have learned how to do a drop cap using InDesign. Without doing all this research I would have not have such a clear idea of what I am going to do and how i'm going to do it. In addition the research help me stumble across relevant people that I can interview  The research gave me questions, that I aim to answer through the use of a magazine and documentary.
Which were your best sources and why? 
Some of my best sources were from a WordPress blog called "Inspiring City" they are a street art blog that feature street artists, interviews, murals and graffiti from around the world. However the blog is based  mainly in and around London. I found this source  useful because their blog has a clear layout with subheadings, plenty of imagery and links to their other social platforms. For my research into London and Bristol street art locations I got the majority of my information from Inspiring blog posts each location that they posted about had a pictures of the murals and a short but concise paragraph. I struggled to find another website, particularly giving a good amount of information about Bristol street art that was easy to navigate. Another great thing about discovering inspiring city is that I managed to get in contact with the owner of the blog and arrange an interview in London, when I go up there to shoot for my documentary which is amazing because it is so relevant and the person I'm talking to has years of experience . Without doing intensive research I would have never been able to get in contact and know where the best places are to find street art/ murals in and around Bristol and London.
Another one of my best sources came from a power point on Slideshare, tilted the "6 modes of documentary" This was incredibly useful because I had no idea about how I was going to present my documentary or even what the 6 modes were. The first slide talks about the what the modes are and I learned that it was devised by Bill Nichols, a documentary theorist. I liked using this source because each slide gave a  clear definition of one of the modes, when I looked on Wikipedia for the same information it was confusing and there was too much text that waffled on. Where as with this slideshow, it has a short paragraph with a example that I could look back on. For instance the poetic mode used the example of Ross Kemp on gangs, so from that I watched and got an idea of how the modes can be put into practice. From this piece of research, I have decided to try and do the expository mode or as it is sometimes known as the "voice of God" It is one of the oldest forms of documentary, making it the most established.  It also gives the audience a chance to interpret what they see on the screen.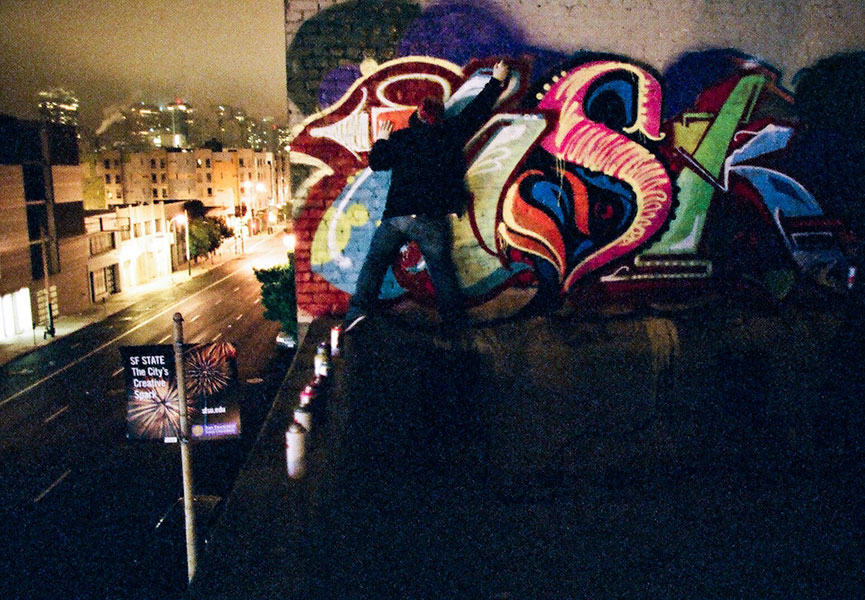 Initially, for my photography assignment I researched a few street artists/ photographers  such as Helen Levit and Martha Cooper. However for my FMP I wanted to focus my research into street photographers and find examples of their work because I am going to be taking photos of street art for my magazine. I found this article from WideWalls. Widewalls is a website, Widewalls offers a unique insight into the world of art buyers and sellers, providing valuable information for artists and aficionados. It is also a magazine that invested itself in  contemporary art. Widewalls magazine aims to provide a unique experience for its readers in form of in-depth and quality journalism. With strong enthusiasm, it became a pertinent source of information and a relevant platform in producing engaging content. The name of the article was called "Top 10 Art photographers" that was published in 2015, so it is fairly up to date. I found this source incredibly useful because it was from a reliable reference. Also it had plenty of details about street photographers, how they started out and what works they are best known for. I liked it because all the information I needed was there in one place. I think that this research was important to do because images of tagged New York Subways, Berlin's murals, Paris' mosaics or London's painted brick walls have been captured and shared with thousands of people, keeping at least the images of street art in the mind of urban art admirers. The people that ensure that street art is archived are amateur photographers, photojournalists and artists, sometimes anonymous, sometimes well-known, usually street artists themselves. These documenters don't simply  capture the photo of graffiti or a mural, they portray the quirks of a city.
What research could you have done in more time?
If I had more time I would have added more detail to my costs and budgets section and my technical requirements but because they were the last things I decided to research I had less time to work on them. I think that if I had been given more I would have focused more on my primary research. It is important to go and get research first hand. I conducted a small survey, where I tried to cover both of my topics as once. If I had more time I may have tried to do another online survey as well as going out and doing some Vox pops so I could speak to people face to face and practice my interviewing skills.
How has your research influenced your ideas? 
Overall my research has helped my thought process a great deal. It has secured my ideas in to place, I now know who I am going to get in contact with in regards to my documentary. Also by practicing on InDesign has given me more confidence when producing my double page feature. Without researching I wouldn't have known how I was going to present my documentary and what types of visuals I could add  or what locations to travel to find some of Banksy's best murals. In addition, I didn't know until I started to research before I began to research on who my target audience would be or who I was trying to appeal to and the best way to . However now I know exactly who I am aiming my work at, young adults who love discovering whats new in art, music and design. Altogether I am content with the amount of extensive research I have done because it has helped me to get on the right track to hopefully produce something specular.